AVOCADO FARMING IN KENYA. (WHAT YOU NEED TO DO)
ORIGIN OF THE AVOCADO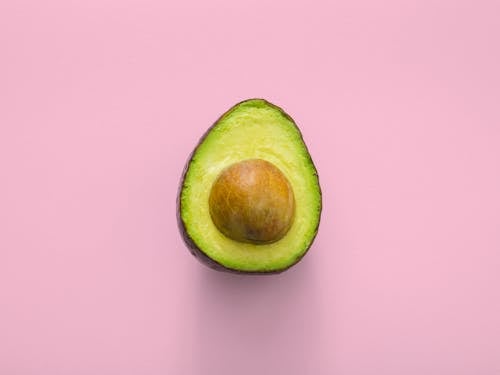 The avocado originated from South America in colonial times. It is consumed today in most families. It is shared in most dishes because of its flavor and texture. Many people are interested in its farming because of its nutritional value economically.
Avocado does well in areas of 1000-2000m above sea level and a ph. value of 5-7. The avocado considers a sandy loam soil that is well-drained. Considering this parameter, it looks like most areas in Kenya are suitable for avocado farming. Counties like Kiambu and Machakos are areas that are prone to avocado farming.
TYPES OF AVOCADO IN THE KENYAN MARKET.
Hass TYPE A: Opens flowers in the morning up to afternoon as male.
Fuerte, TYPE B: Opens flowers in the afternoon as female.
A farmer is advised to intercrop these two types of avocadoes to remain in production continuously.
LAND PREP STAGES;
The first tillage
Furrowing Stage
Final Tillage
 Setting up Rows
Planting.
Standard spacing is advised to ensure 2ft by 2ft by 2ft. Plant 17 feet from hole to hole and row to row. The topsoil is usually put in the hole, mixed with manure and fertilizer because the topsoil is the most nutritious. Manure is known to produce nitrogenous content which is good for the avocado. Simply mix the manure with topsoil and plant the avocado in the manure before watering it. The best time to prepare your land for farming is during the short rains in January and February. Soil sampling is important because one needs to understand what your soil needs for the effective growth of the avocado.
CHECK OUT THIS ARTICLE ON CHILI FARMING IN KENYA.
ATTENTION.
Avocado farming is a tree. It may only require much of your attention during its initial stages.
It cannot be farmed overnight. The international market is truly open to exports of avocado from Kenya. Kenya is the sixth-largest producer of avocado in the world today.
INFLUX OF MARKET?
Even though there is a deficit of resources in Kenya today, the demand for avocadoes internationally is way higher than the supply. Most avocado farmers started farming avocadoes because it seemed like a viable 'source of millions in a short while.'
CAN I DO IT ON A SMALL SCALE?
It is possible to farm avocadoes on a small scale in Kenya. Small scale farmers are advised to come up with or join cooperatives to increase their production to satisfy a common market. Small scale farmers can similarly seek the help of large-scale farmers. Since they are quite vast and knowledgeable in the type of farming, large-scale avocado farmers are able to combine the harvest of 4 to 5 small-scale farmers. This helps boost the economy of the small-scale farmer and the country at large.
PESTS AND DISEASES.
Avocado gets affected by fungal diseases which usually come during the wet season. Farmers should avoid planting their plants in damp lower areas. Fungicides are however available for farmers to use.
Stem rot.
Root rot; Occurs from the first year to the third year. If planted in a water-logged area, roots will start rotting.
Mites attack the fruit and cause it to lose its shape and dry up. It loses its taste and becomes immature thus the farmer loses.
Thrips attach themselves to the flower and cause the early death of the flower. Biologically, you can introduce control to your farm or simply spray your plants.
MARKET TROUBLES.
Farmers should come up with a full comprehensive plan of how they will satisfy their market effectively. In line with their planting seasons, a farmer should pre-plan his production scale thus improving his productivity.
GRAFTING AVOCADOES.
These work better than intercropping Fuerte and The Hass Variety. Grafting is the process of joining stem stock and rootstock to one hybrid plant.
VALUE ADDITION.
Farmers get a challenge when it comes to value addition because they plant the avocado on a small scale. Good ideas for value addition for the avocado are like the manufacture of avocado oil and the creation of animal feed from avocado seeds. These can be packed and sold to the export market at the farmer's convenience.